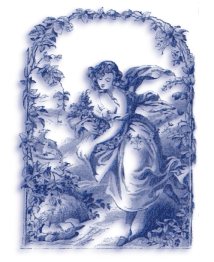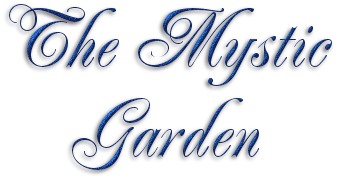 Welcome to the aromatherapy section of the Mystic Garden..*S*
I have been interested in aromatherapy now for over a year.. It has been a great help to me in various ways, from relaxation to helping to heal the Chicken Pox.. There are so many things you can do with essential oils..



| Oil | Properties |
| --- | --- |
| Anise* | Asthma, painful periods, migraines, colic, coughs, indigestion, flatulence, impotence |
| Bergamot* | Acne, antiseptic, cold sores, depression, external infections, herpes, nervousness |
| Cedarwood | Acne, antiseptic for skin conditions, astringent, dandruff, oily skin, sedative, urinary infections |
| Chamomile | Acne, calming, headache, migraines, body pains, good for hyperallergenic and/or/ hypersensitivity, soothes nerves, stress reducer |
| Cinnamon* | Antiseptic, bath and massage oil, dry heaves, foot fungus, sexual stimulant |
| Clary Sage | Aids child birth, depression,emotional stress, sore throat gargle, menopause, nervosness, pms, relaxing |
| Eucalyptus | Bronchitis, coughs and colds, diabetes, disinfctat, herpes, measles, sinuses, sore muscles |
| Geranium | Anxiety, balances hormones, diarrhea, dry or oily skin, menopause, sedative |
| Ginger* | Antseptic, appetite stimulant, massage oil to help with congestion, laxative, stomachaches |
| Grapefruit | Astrigent, cellulitis, digestion, facial toner, obesity, water retention |
| Jasmine | Aphrodisiac, childbirth, emotionally soothing, frigidity, relaxing |
| Juniper | Antiseptic, astringent, cystitis, diabetes, diuretic, paralysis |
| Lavender | Acne, bathoil, burns, childbirth, depression, douche, hair and scalp, headaches, migraines, nervous tension, relaxation, skin care |
| Lemon | Bactericidal, detoxificatio, infectious diseases, oily skin, purification, wrinkles, freckles |
| Marjoram | Arthritis, asthma, bruiss, colds, douches, insomnia, migraines, nervous tension, muscle spasms, sedative, sprains |
| Orange | Anxiety states, baths, caling, colds, insomnia, nervousness, skin care, wrinkles |
| Peppermint* | Analgesic, antiseptic, good for children, colds, cooling, fever reducer, flu, headaches, menstrual cramps, nausea, sedative |
| Rose | Cleansing, regulating, cooling depression, increases semen, laxative, sedative, soothing, skin care, sensitive skin |
| Rosemary | Arthritis, hair and skin, hair tonic, loss of memory, stimulates mind and body, mental fatigue |
| Sandalwood | Bladder infections, aphrodisiac, acne, depression, diarrhea, massages, dry skin, sedative, nervous tension, strp and staph infections |
| Spearmint* | Appetite stimulant, massage and bath oils, douching, flavoring agent, stimulating, rfreshig to skin and muscles, women's complaints |
| Tea Tree | Acne, surface infections, cancer, strep and staph infections, chicken pox, cold sores, pimples, infections, energy stimulant |
| Wintergreen* | Analgesic, antiseptic, flavoring agent, relieves sore muscles |
| Ylang Ylang | Soothes anger, sedative, aphrodisiac, calms nerves, relaxes, depression, exotic bath and body oil, impotence, insomnia, oily skin |


*These oils are possible skin irritants so please use with a carrier oil to dilute.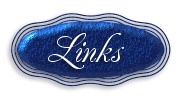 If you find any bad links just let me know..
The names that have an asterick next to them are recently updated pages!!