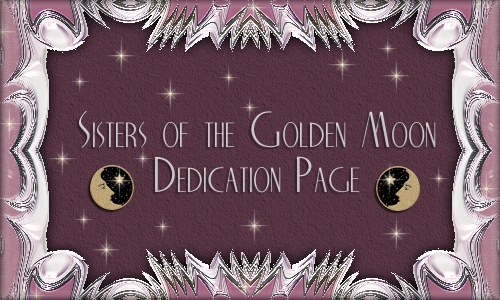 Welcome to my Sisters of the Golden Moon Dedication page. My Name is Lady StarShadow and I am a Beauty Golden Persona of the SGM CardShop, Golden Expressions. I originally made this dedication page, because I needed a place to put all the gifts I was sent when I joined..*L* Since then I have added bits and pieces, everytime a little more love went into this page.. It has become a special page to me, because SGM has become a special group to me.. I have found many friends within the SGM universe.. Way to many to list here..*L* With them, I have shared secrets, laughs, tears, and alot of love.. But they know who they are and how special they are to me..
The SGM Founder, Lipstick is truly an amazing woman, who created a truly amazing women's group.. The Sisterhood I have experienced is like nothing I have experienced before.. With that said, I dedicate these pages to some of the best sisters I have ever had... I love ya Ladies!! *Hugs* all around..

I've decided to break up my dedication page into sections, so that i will load faster..*L* I can't believe how much "stuff" I have collected since joining SGM..*L* ALOT..





This is my Beauty GP logo for the Cardshop.. It means more to mean than most will ever know.. *S*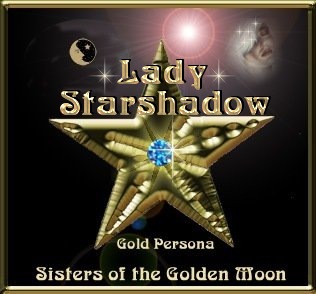 I also do a little work in the Membership Constellation as a Anniversary Gift Giver.. This is my purty logo given to me by Star Bubbly Babs..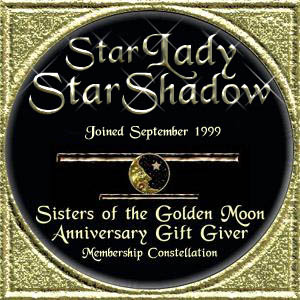 I recieved this in my mail a little while ago (7-15-00).. I am so honored and touched to presented with this award!! Thank you Galaxy Stars Bubbly Babs and Harley Angel and the rest of the AGG team.. A special thanks to Star Grneyes for creating this beautiful award!! It means so much to me!!

This plaque from SGM's Friendship Garden was given to me by Katie.. I'm so blessed to have such a wonderful Sis!!!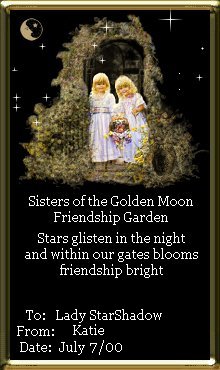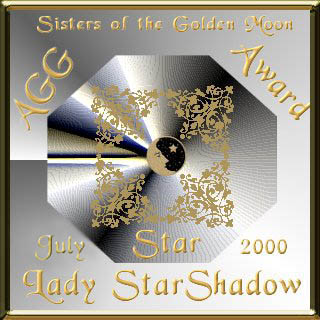 I just got this award for logo checking (7-20-00)!! Isn't it Beautiful?? It was given to me by the GP of the team, Jas, who also happens to be a great friend as well.. Thank you Jas for honoring me with this award!!! Love Ya Sis!!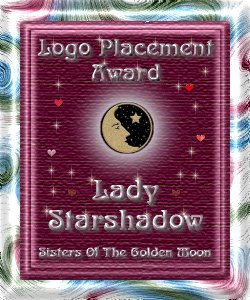 Here is another logo I'm very proud of!! I am a Logo Checker!! Thanks Jas for my logo!!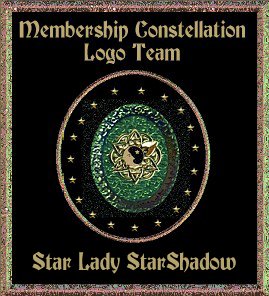 This Beautiful necklace was made by Lady Sunshine!!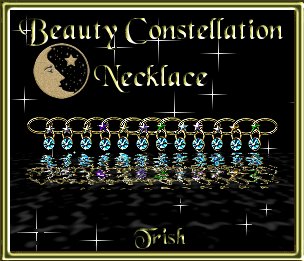 This is something my Beauty Sis, Fawnna, made out of a dingbat!! And it has my name in it..*L* Isn't it just the coolest thing??*S*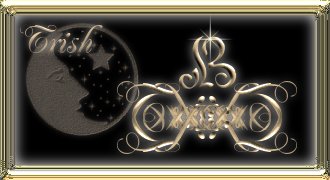 Uh-oh!! I was moved to the Funny-Farm!! I think my sisters are trying to tell me something..*L*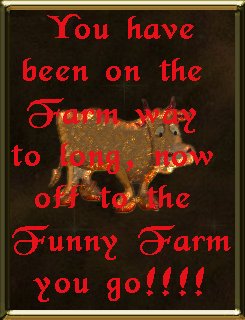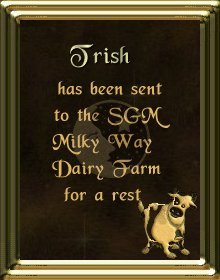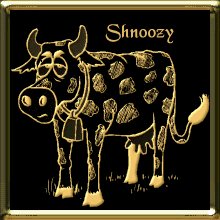 Tranquility
While Queen Anne's lace
Bows with grace
And the willows weep
The morning glory
Awakens from it's sleep.
And as I wind my way
Among these friends,
The peace in my heart
Knows no end
-anonymous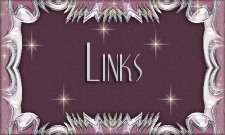 If you find any bad links just let me know..
The names that have an asterick next to them are recently updated pages!!